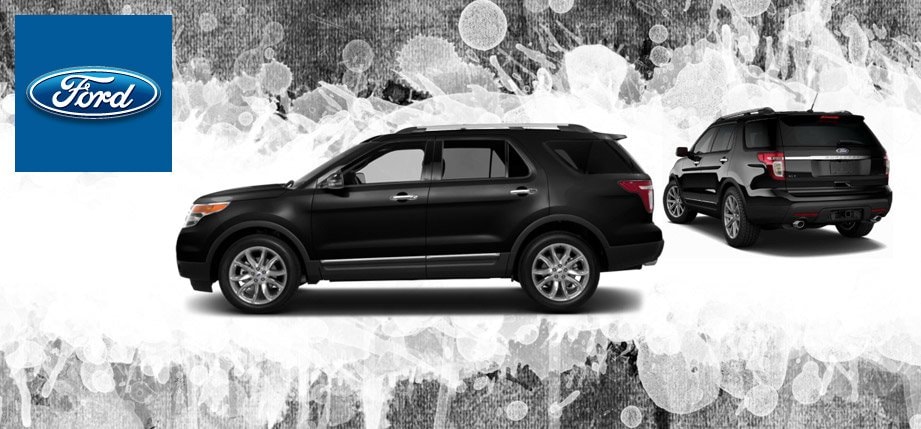 2015 Ford Explorer Rockwall, TX
Over the past two past decades, the Ford Explorer has become a fixture in the mid-size SUV class of car.  Combining performance, passenger space, and durability, it is not difficult to understand the affection and loyalty that owners of Explorers feel towards their vehicles.  That devotion has led to the Explorer's skyrocketing popularity since it began being produced in 1990.  
Every new edition of the SUV rekindles the enthusiasm of the customer base who are looking to get the latest model.
The 2015 Ford Explorer near Rockwall, TX has people even more excited than usual.  Take a closer look at the newest versions features and specs.
Do More with the New 2015 Explorer

If there is one thing that an SUV needs to be successful, it is that it needs to have the performance and ability to justify its size.  Too slow or too inefficient leads to impracticality.  That is the sin of most SUVs of the midsize class.  They lack in one of those two areas.  While others struggle to give customers both power and fuel economy, the 2015 Ford Explorer does it with ease.  The Ford Expedition is blessed coming with a 3.5L TiVCT V6 engine.  With an engine as powerful as that, power and performance come standard.  
Capable of up 290 horsepower, the 2015 Ford Explorer puts the driver in charge of the highway.  With 255 pound-feet of torque at 4000 RPM, the Explorer has the ability to haul trailers and boats.  With fantastic standard fuel economy the Explorer provides performance that does not guzzle gas.  Getting 17 MPG in the city and 24 MPG on the highway, the Explorer is fuel conscious for the environment and fiscally frugal when it comes to finances.

See the 2015 Ford Explorer in Sulphur Springs,TX
Interior perks are something that are also expected in an SUV.  Something that has become staple of all Ford interiors is the Sync technology.  This voice-activated technology puts the driver in charge of what happens inside of the Explorer by just talking to the Sync technology.  By simply asking Sync to find a song, it will begin to play it.  With Bluetooth technology, Sync can also read texts aloud, and place phone calls without ever taking hands off the steering.
The 2015 Ford Explorer is now available at Toliver Ford in Sulphur Springs TX.  Come check out this unbelievable vehicle.  With drivability and fuel economy, the 2015 Explorer is capable of saving fuel without sacrificing power.  The Ford Sync puts the driver in charge of even more technology while never diverting attention from the road.