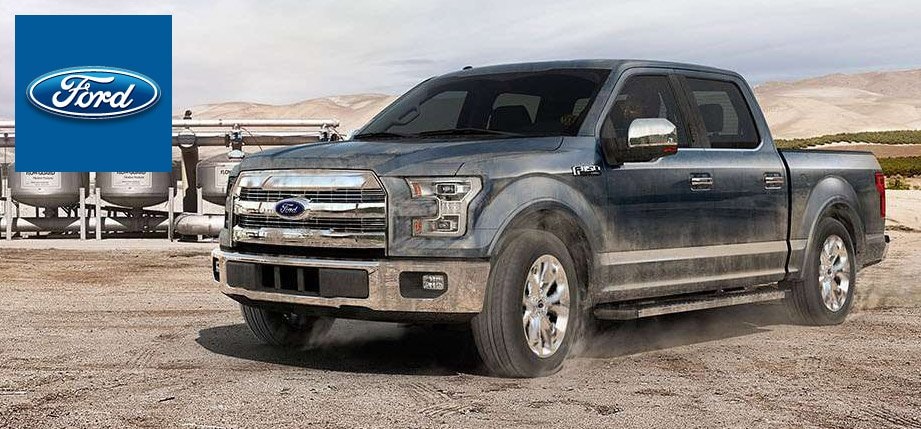 2015 Ford F-150 Greenville, TX
When a company has the segment locked down, one might think there was the possibility of becoming complacent. But this definitely isn't the case with Ford, as the company has taken it to the next level with its new full-size truck. The ever popular Ford F-150 is receiving some major changes for the 2015 model year. At Brian Toliver Ford, there is already great interest in the 2015 Ford F-150 in Greenville, TX. One of the most talked about aspects of the new Ford F-150 is the body construction, as much of it will be aluminum. This high-strength aluminum will reduce the weight of the vehicle by approximately 700 pounds, which should offer a significant fuel savings, placing the F-150 as an even more appealing pick in the segment.

2015 Ford F-150 Paris, TX

In addition to the aluminum construction, the 2015 Ford F-150 near Paris, TX is also being fitted with some new engine options. One of the most appealing of the bunch will be the new 2.7-liter EcoBoost four-cylinder. Fitting such an efficient EcoBoost engine in a full-size truck is quite a feat. Those looking for strong capability will be impressed to learn that the engine will offer impressive low-end torque that will bring the vehicle's efficiency to a new level. But F-150 fans looking to go the more traditional route will be pleased to know that the truck will still offer some other engine options. These will include the new 3.5-liter V-6, a 3.5-liter EcoBoost V-6 and the 5.0-liter V-8.


Own the 2015 Ford F-150 in Texas
The 2015 Ford F-150 might not be here just yet. But when it does arrive, the demand is going to be pretty huge. That's why it is important for you to get on the list today in order to be one of the first to own it. Fill out the form on this page to get the process rolling on reserving your very own 2015 Ford F-150.