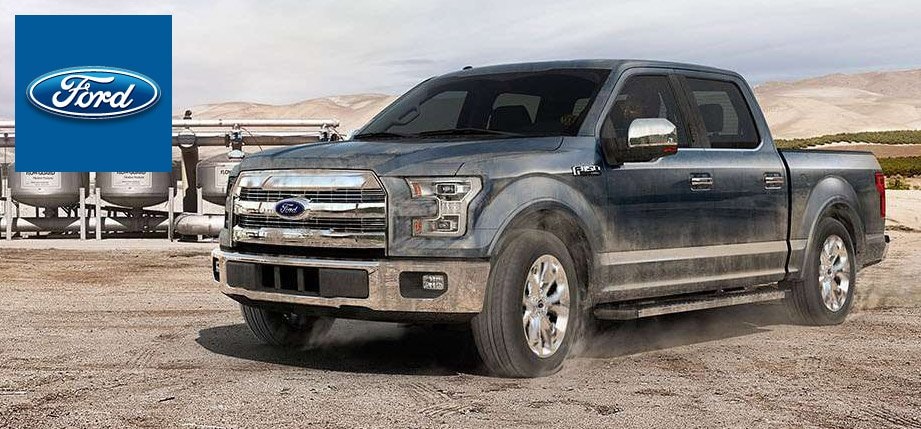 2015 Ford F-150 vs 2015 Dodge Ram 1500
The F-Series pickup has been the top selling vehicle in the U.S. for 32 years running, and this is why. Ford's Ecoboost V6 adds 60 horses over Ram's V6, with far greater fuel efficiency. The F-150 enjoys 365 horsepower and fuel efficiency ratings of 19 mpg city, and 26 mpg highway. By comparison, the Ram 1500 has less power with 305 horses, and worse fuel economy with 17 mpg city and 25 mpg highway. The Ford F-150 used for this comparison is the mid-line 3.5L Ecoboost engine, as it most closely compares to the mid-line Ram 1500 Tradesman. When it comes to the 2015 Ford F-150 vs 2015 Dodge Ram 1500, there really is a clear winner.
The 2015 F-150 lineup has four engine options, including a 5.0L Ti-VCT V8 which produces best-in-class payload. With five trim levels and four engine choices, it's a truck that can easily be equipped to perfectly match the needs of a large cross section of truck buyers. The Ram 1500 has five trim levels, a special edition, and three engine options.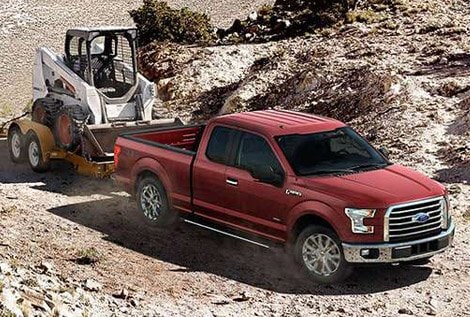 2015 F-150 vs Ram 1500 Towing and Payload
At nearly identical gross vehicle weight ratings, the now lighter F-150 adds 1,200 lbs of payload potential, and nearly 1,500 lbs of towing capability. For nearly the same amount of money, there isn't much of a contest when it comes to power and capacity. The F-150 has a max payload of 2,580 lbs whereas the Ram 1500 can handle considerably less at 1,340 lbs. When it comes to full-size pickups, their bread and butter is really their towing capacity. Here again, the Ram is unable to come close to the F-150, shining even more light on the reasons why the F-150 outsells any other vehicle. The Ford F-150 tops out at 10,700 lbs of towing capacity, and the Ram can only handle a maximum of 9,250 lbs.
2015 Ford F-150 vs 2015 Dodge Ram 1500
Both the 2015 Ford F-150 and the 2015 Ram 1500 offer six-cylinder and eight-cylinder power options, and trim levels to fit nearly every pickup driver's needs. Inside, the F-150 offers more head room, more shoulder room, and more leg room. The only area where the Ram 1500 offers more space is hip room, and the difference is insignificant at just a half inch.
When it comes to the 2015 Ford F-150 vs 2015 Dodge Ram 1500, there really isn't a question. Starting with a nearly identical MSRP, the 2015 F-150 is more powerful, more capable, more customizable, and more efficient than any other pickup in its class. There is a good reason why it is the best-selling truck in America for three decades. Schedule a test drive, or stop in to Toliver Ford to take a look at the all new 2015 Ford F-150.