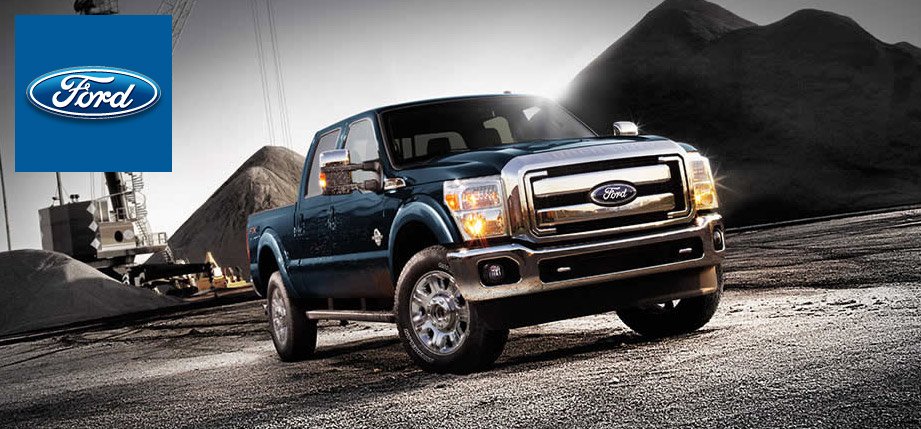 2015 Ford Super Duty F-250 vs 2015 GMC Sierra 2500HD
At first glance it appears the 2015 Ford F-250 Super Duty and the 2015 GMC Sierra 2500HD are somewhat equally matched. In many regards, that is a fairly accurate assessment. Anyone looking for a new Super Duty or Heavy Duty pickup will be pleased with the performance and capability of both of these models. However, making a decision will come down to how the truck will be used.
For this comparison of the 2015 Ford Super Duty F-250 vs 2015 GMC Sierra 2500HD, the base 2WD trim levels were put up side-by-side; comparing only standard base-level features. The similarly equipped trucks are built for the heavy lifting, with the Ford being able to lift a bit more for a lot less money. Ford's Super Duty offers nearly 900 additional lbs of payload capability, but GMC's 2500HD is able to tow an additional 500 lbs. For someone who rarely tows more than 12,500 lbs, the Super Duty is a better buy with a significantly lower price tag.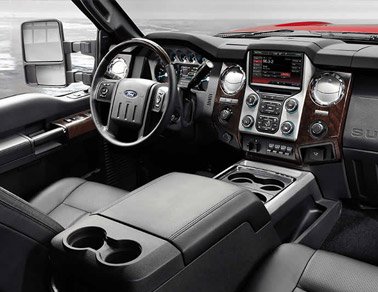 2015 F-250 vs 2015 Sierra 2500HD
Ford's 2015 F-250 has the standard 6.2L 2-Valve V8 engine producing a substantial 385 horsepower. The GMC Sierra 2500HD's standard engine is a 6.0L V8 SFI capable of 301 horsepower. There's no competition when it comes to power, as the Ford wins handily. Ford also dominates in the maximum payload category, capable of carrying nearly a half ton more than its GMC equivalent. The GMC comes with a few additional standard features, including power locks and windows. However, considering overall performance and base price, it's difficult to justify the $3,000 price tag of GMC's power locks and windows.
The GMC Sierra 2500HD, when compared with the Ford F-250 model that has the most similar general manufacturing specifications, has marginally greater towing capacity. However, when evaluating Ford's overall power, performance, and price, a customer seeking towing capacity that far surpasses that of the GMC model can simply add the available performance and capacity they desire. This would result in an F-250 that surpasses the Sierra in every category at a price that still comes in far beneath GMC.
2015 Ford F-250 Super Duty vs 2015 GMC Sierra 2500HD
The base model Ford has greater horsepower and greater maximum payload potential. With a considerable cost savings, Ford's Super Duty F-250 is the best choice for customers seeking an efficient work truck capable of pulling 6 ¼ tons and carrying a payload of nearly 2 tons.
The deciding factors are obvious, and the final details come down to interior comfort and technology. To experience the superior handling and performance of the Ford F-250 Super Duty, at a price that is hard to beat, schedule a test drive today. Here at Toliver Ford, we are fully stocked with 2015 F-250 trucks of every trim level. Finding the Super Duty that best fits into your routine will be easy.