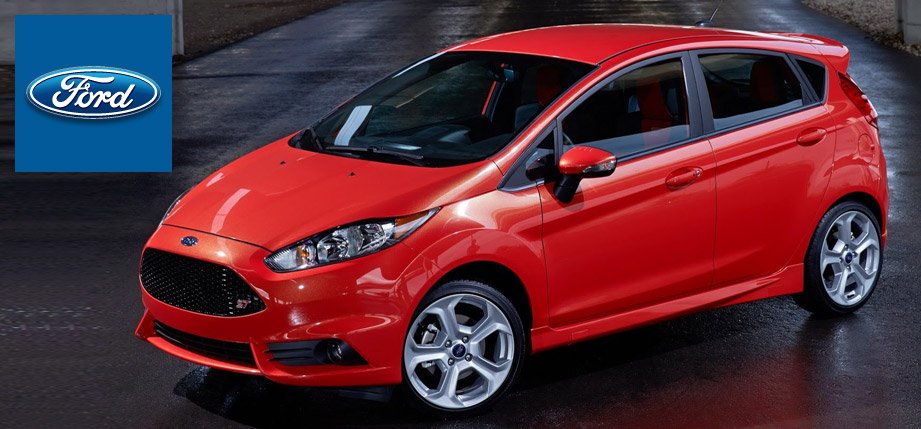 2015 Ford Fiesta Paris, TX
It would be downright difficult for someone to not have a fun time at a great party.  Ford fun-proofs its latest edition of its Fiesta to ensure that everyone enjoys the ride.  The energetic, vibrant supermini model from the Michigan auto producer is popular with customers for a multitude of reasons.  Here is a closer look at the dynamo 2015 Ford Fiesta near Paris, TX.
First and foremost, the Fiesta is a fuel-sipper.  It conserves gasoline better than many vehicles in its class.  28 MPG in the city and 36 MPG on the highway is the standard EPA rating.  The ST Hatchback (one of seven different model variations) gets slightly less efficient performance due to having a more powerful engine.  Speaking of engines, while small in stature, the 2015 Fiesta does not skimp on strong performance for a vehicle its size.  
Do More with the New 2015 Fiesta

The 1.6-liter 16-valve Ti-VCT delivers 120 horsepower and 112 pound-feet of torque at 5,000 RPM.  A 1.0-liter EcoBoost--the first three-valve engine offered by Ford--gets the same power outputs, but is even more economical with its fuel efficiency (31 MPG City/ 43 MPG HWY).  The Fiesta ST comes with 1.6-liter Turbocharged Direct Injection EcoBoost I-4 that produces a whopping 197 horsepower and 202 pound-feet of torque, while still achieving a 35 MPG rating on the highway (26 MPG in the city).
Such a diminutive vehicle that has a bit of force behind it needs to be able to put all of its power to the test.  However, without sensational handling and responsive braking, the extra power that sets the Fiesta apart is inconsequential.  Sitting low to the ground in an aggressive, wide stance, the Fiesta is ready roll.  A superbly designed suspension system complete with with a stabilizer bar that limits body roll while taking corners really allows the driver to feel like they are the ones in control.
See the 2015 Ford Fiesta in Sulphur Springs, TX
While numbers at ratings certainly bode well for the Ford Fiesta, many choose this vehicle because of its appearance.  With a vast array of features that can be customized and tailored to each individuals specific taste, owners can really make their vehicle their own.  From 10 indelible colors for the exterior paint job including four premium selections like Blue Candy, Ruby Red, Molten Orange, and Green Envy.  The interior color scheme is just as diverse with 10 different material and color combinations from which car buyers can pick. Stop by and see our inventory today at Toliver Ford.