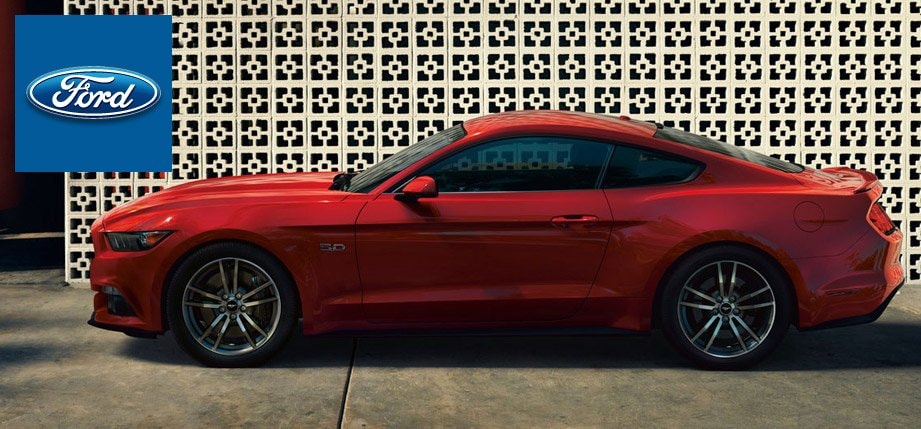 2015 Ford Mustang Greenville, TX
A 50 year run of automotive excellence is no easy feat, but one Ford has accomplished with the Mustang. As an icon of the American auto industry and one of the most recognizable designs on the road, the Mustang has continuously defined pony car excellence. For its 50th anniversary, Ford is redesigning the Mustang to begin its next 50 years of legendary performance. The 2015 Ford Mustang in Greenville, TX won't stray far from the successful formula Ford has developed for the Mustang, however there will be a series of progressive improvements designed to satisfy a larger group of drivers while also appealing to muscle car enthusiasts looking for elite performance.

What's new in the 2015 Ford Mustang?

Much of the Mustang's character remains intact in the 2015 Ford Mustang in Greenville, TX. That said, there are some noticeable styling changes that give the Mustang a persona that fits with the rest of the new Ford lineup. The 2015 Ford Mustang went on a bit of diet as well, losing around 400 pounds to help increase efficiency. A new 2.3-liter EcoBoost engine gets introduced for the 2015 model year. That powertrain yields 305 horsepower and 300 pound-feet of torque, making it plenty capable of elite performance.Perhaps the most exciting new feature for the 2015 Ford Mustang in Paris TX for enthusiasts is the introduction an independent rear suspension. With that new feature, ride quality and fuel economy will get a bump.
2015 Ford Mustang Paris, TX
Given the excitement around the 50th anniversary of Ford's pony car, the 2015 Ford Mustang in Paris, TX is sure to be one of the most popular models on the Toliver Ford lot. Fill out the form on this page to get the latest information and updates regarding the arrival of the 2015 Ford Mustang in Paris, TX so you can be one of the first to get behind the wheel of a true automotive legend.