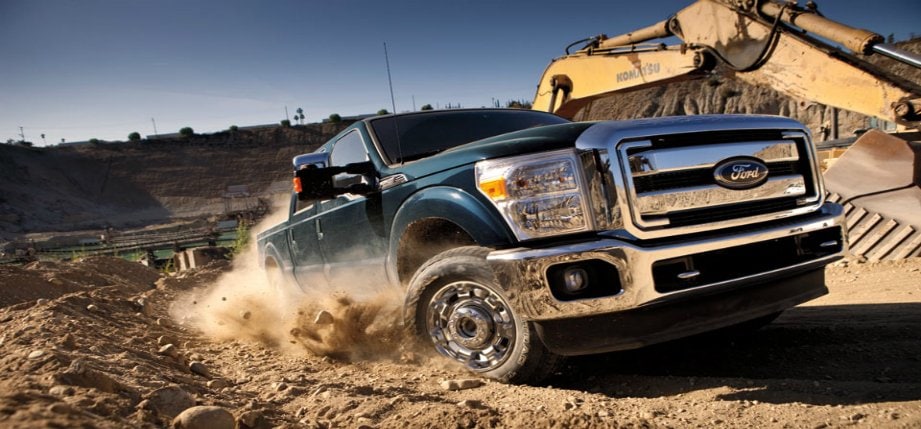 2015 Ford Super Duty Greenville, TX
All trucks are not created equal.  All you have to do is take a look at all the trucks out there: if you see one, you have seen them all.  That is until you come across something that sets itself apart.  A vehicle with superior towing capability, power output, precise handling, uncompromising durability. and a work ethic that does not believe in sick days or taking vacations.  Your truck should an extension of you, featuring the same strength and determination that you possess.  You will know it exactly when you find it.  It will be like looking in the mirror.  And you will be look at 2015 Ford Super Duty in Greenville, TX.
Created to work side by side with you, Ford has created a tough-minded, overqualified vehicle that excels even in the face of the most extreme tasks, which means you now have the confidence to take on more: more jobs, more commitments, tighter deadlines.  The 2015 Ford Super Duty does not know how to quit, because you do not know how to either.
Powerful performance and hauling
The 2015 Ford Super Duty has the most standard gas horsepower of any heavy-duty pickups.  The 6.2L V8 has 385 horsepower and 405 pound-feet of torque.  This means that you have the assurance to gain speed quickly even while hauling the largest loads.  And with an optional 6.7L Power Stroke V8 Turbo diesel, you can get best-in-class performance.  The Turbo diesel achieves 860 pound-feet of torque and 440 horsepower.  No other truck in class can make such claims.
And that power is going to be put to good use with the amazing amount of weight that the 2015 Super Duty can transport.  Towing 31.200 pounds and able to handle 40,000 in gross combination weight rating (GCWR), the Super Duty is the best in its class when properly equipped.  And with advancements in braking capability and handling, such as trailer sway control, the Super Duty not only has the power to move massive payloads, but also handle the roadways safely, and come to a stop again safely and efficiently.

2015 Ford Super Duty Paris, TX
It is clear that the 2015 Ford Super Duty is the heavy-duty truck that soars above the rest.  With its knack for being able to do more, you are now free to do more as well.  Also featuring an unexpectedly stylish cabin with dozens of standard and optional features, the 2015 Ford Super Duty in Paris, TX combines toughness with comfortability.  Come see us at Toliver Ford for a test drive!