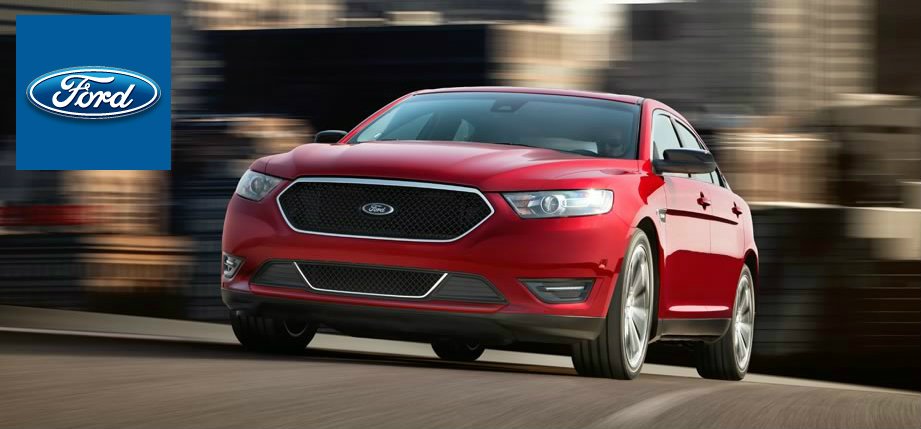 2015 Ford Taurus Rockwall, TX
The Ford Taurus has been around the block a few times to say the least.  With production beginning in 1985, the Taurus has stood the test of time where other models have crumbled succumbing to the passing of years.  To achieve the success that the Taurus has consistently attained for nearly 30 years, it takes an unrelenting need to improve on what has already proven to be successful and foresight to see what the next big thing is before it arrives.  Ford, time and time again, continues to prove their mettle as an industry leader through their innovation and dedication to their craft.  The 2015 Ford Taurus near Rockwall, TX is just another success story for the auto giant.
Fuel Economy and Performance Fused Together 
This year's Taurus is blessed with an insane amount of standard power.  With the basic engine being a 3.5-liter Ti-VCT V6, the 2015 Taurus comes with 288 horsepower and 254 pound-feet of torque at 4,000 RPM.  With that kind of performance, many would think that the Taurus is some kind of gas-guzzler.  On the contrary, the 2015 Ford Taurus gets up to 19 MPG in the city and 29 MPG on the highway.  If even more power is what's being sought, the Taurus comes in a 3.5-liter EcoBoost V6 which is equipped with All-wheel drive as standard feature.  The Ecoboost allows the driver to dispose of 365 horses and 350 pound-feet of torque any way they deem fit.  This model is still capable of achieving 25 miles per gallon on the highway.  And even better gas mileage is being desired, the Taurus also is available in 2-liter I4 engine that reaches 32 MPG on the freeway.
Power alone does not equal performance though.  That is why the Taurus has been made with a wider stance for better handling.  The sport-tuned suspension gives the 2015 Taurus an incredibly responsive feel when navigating corners.  The Torque Vectoring Control enhances the how well the Taurus handles tight turns by applying the brake to the inside front wheel and applying more engine power to the outside wheel.  The Corner Control will automatically slow down your vehicle if it senses that the speed is too great for the turn ahead.
Feature Galore with the 2015 Fusion in Plano, TX

And while the performance is head-turning, the interior of the Taurus is outstanding as well.  Featuring a cabin that is furnished with the finest materials, the Taurus substance and style.  The intuitively designed center console makes all controls easy to reach at a moments notice.  With available heated and cooled front seats and steering wheel and a 12 speaker audio system developed by Sony with HD Radio technology, the Taurus has it all.  Check it out at Toliver Ford when it arrives.