When looking for the best auto dealership in Northeast Texas, one does not have to look any further than Toliver Ford.  Featuring a state-of-the-art facility with top-flight customer service representatives, sales personnel, and maintenance department, customers come from far and wide, as well as the surrounding communities just to experience the Toliver Ford difference.  With a staff of professionals and an inventory that is tough to beat, Toliver Ford is the perfect car dealership for Mount Pleasant TX.
While it is imperative to have a friendly and knowledgeable team of car enthusiasts to answer any and all questions a customer may have, the inventory of a car dealership is truly what keeps buyers on the lot.  Not all dealerships are as fortunate as Toliver Ford to such an impressive amount of Ford offerings in-stock.  Specializing in variety that accommodates all customers and their unique tastes, Toliver Ford has a huge, diverse selection of car options ranging from class leading pickup trucks to legendary pony cars.
F-150 Excitement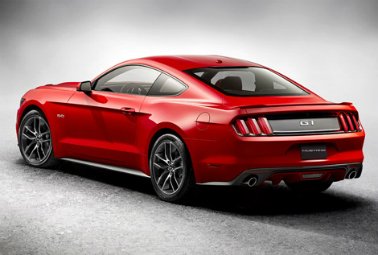 Carrying the most popular pickup (and vehicle for that matter), the F-150 is one of the dealership's biggest sellers that has customers coming back time and time again.  The 2015 model, which is slated to be release in the coming months, is one of the most eagerly awaited vehicles of the 2015 model year.  Boasting an all-aluminum alloy body with military grade strength, two new engine varieties, and even a newly configured rear window and Super Fuel Economy (SFE) package that will enable the F-150 even greater fuel conservation, it is easy to see why so many Mount Pleasant customers are sitting anxiously on pins and needles.
Must-Have Mustang Arriving
Another vehicle yet to hit dealerships that has car buffs' hearts racing is the 2015 edition of the Ford Mustang.  Celebrating its 50th anniversary of being in existence, the Mustang revolutionized the car industry by creating a new class of muscular, high-performing cars that did not require a fortune to own.  The pony class of car, started by the Mustang, helped inspire other imitators such as the Camaro, Firebird, and Barracuda.  As they say, imitation is the greatest form of flattery.  Featuring an available 2.3-liter EcoBoost engine that generates 310 horsepower and 320 pound-feet of torque, and a 5.0-liter V-8 which delivers 435 horses and 400 pound-feet of torque, the Mustang is as high performing as it is beautiful.


When these new models arrive, the good folks of Mount Pleasant, TX know where they need to go.  For all car-buying and automotive maintenance needs, see us at Toliver Ford.