Toliver Ford is one dealership that knows how to treat its customers.  From its warm and welcoming service representatives, its knowledgeable sales staff, its highly skilled and factory trained maintenance team, and its savvy financial department, the Toliver Ford provides customers with a personable personnel that believes every interaction with a new or returning client is a chance to form or strengthen a relationship.  However, without an inventory that blows people away, the attentive customer care is undercut by a subpar product.  However, Toliver Ford does not have to worry about that, due to carrying a wide variety of the latest and best-selling Ford models.  For great new Ford models near Paris, TX, Toliver Ford is the place to go.
New 2015 Taurus, F-150 Model Information
With so many vehicle standouts that are a part of the Ford lineup and present in Toliver Ford's inventory, customers may have a tough getting going with their car search.  Toliver ford would rather overwhelm with an overabundance of top vehicles than underwhelm with a lacking selection.  One of the vehicles that has become a fixture in the Ford lineup is the Ford Taurus.  For the 2015 model year, the Taurus has been equipped with a 3.5-liter V-6 engine which is capable of 288 horsepower and 254 pound-feet of torque at 4,000 RPM.  While it performs admirably, it uses fuel just as impressively, getting 19 MPG in the city and 29 MPG on the highway.  The Taurus has been in existence since 1985 when Ford began production on the then-mid size car (it became a part of the full-size class in 2008).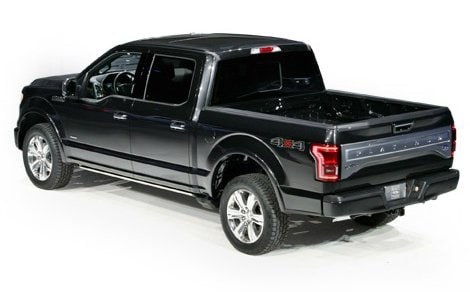 Of course the F-150 is the most recognizable and iconic of Ford's vehicles.  For 43 years, it has been the top-selling pickup truck, and for the last 32 it owns the distinction of being the top-selling vehicle in America.  Now that is the stuff of legends, but people do not just buy the F-150 due to its prestige.  The pickup truck's reputation is rooted in its rugged toughness, huge payload capacity, and powerful performance.  The new 2015 model, which features a brand new all-aluminum alloy body, new engine options, a Super Fuel Economy (SFE) Package, and revamped rear window design, is one of the most eagerly awaited F-150 models to date.
Toliver Ford: The Dealership for Paris TX
Toliver Ford is the dealership to go to for the latest Ford vehicles.  When it comes to getting a new car, why trust anyone other than Toliver Ford and its staff of knowledgeable, friendly employees and an inventory of high-performing, precise handling automobiles.